Who are we?
A global IT company providing support and IT services in more than 100 countries on 6 continents. We are focused on innovation, creativity and new technologies but people represent the most valuable resource we have. We can only be successful if our employees are committed and highly motivated and love their job. Therefore, we support them at every step in realizing their full potential and value their contribution to the overall success of the company.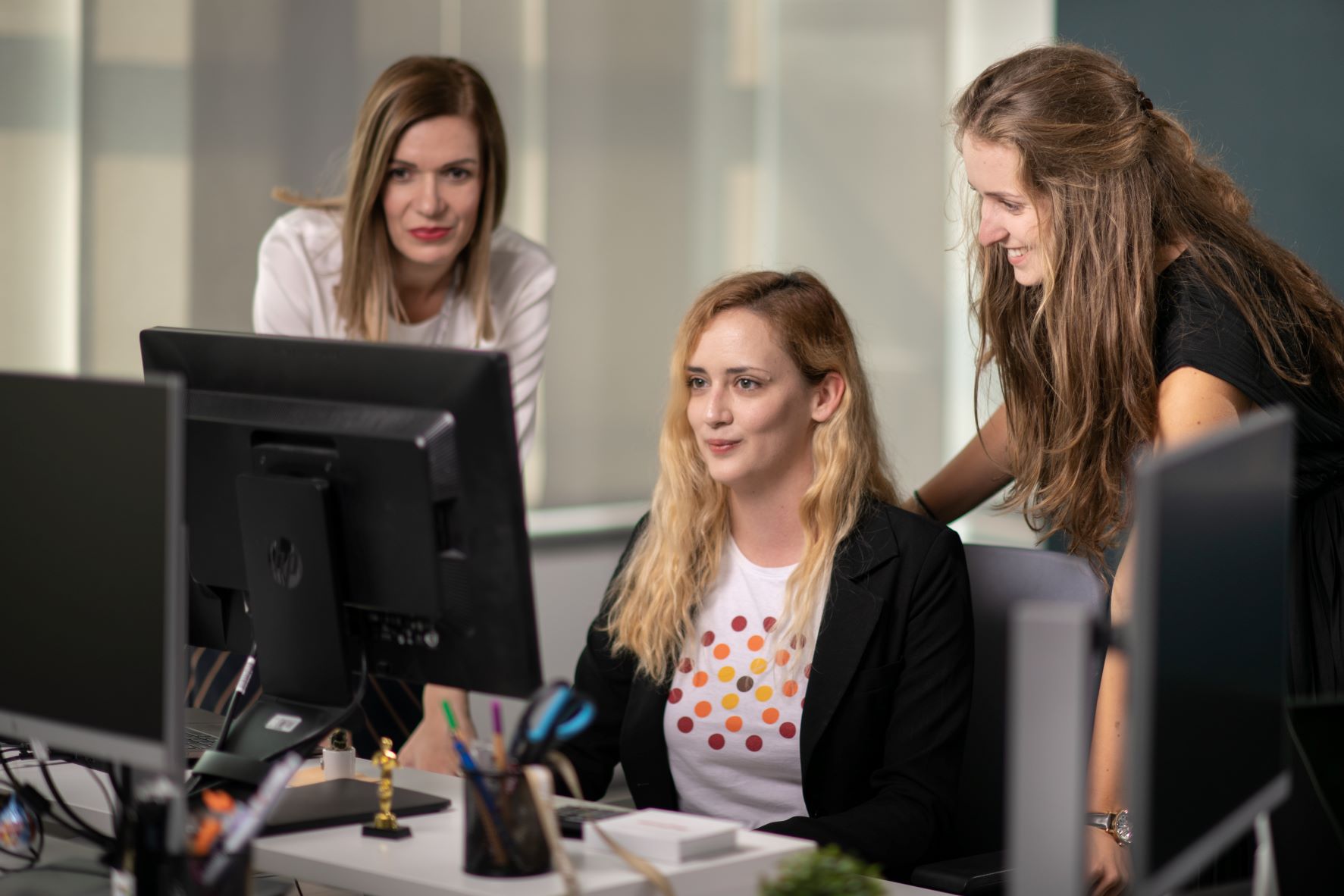 Who are we looking for?
The Talent Acquisition Specialist is responsible for developing a strong pipeline of candidates through networking, direct sourcing, internet mining and applicant tracking tools. You will also create and execute recruiting strategies, proactively attract talent and explore employment branding techniques to bring awareness to the company's unique, inspiring and innovative culture. Working alongside the HR and hiring managers, the TA Specialist will be responsible for sourcing, screening and assessing candidates to create a meaningful and positive candidate experience.
We are also looking for a person to fit into our HR team which currently has 9 girls. Each of us is different and primarily deals with a different part of the job. What we have in common is that we are always ready to listen, help and advise each other. Below you can find the tasks we would like you to take on and bring new energy to our team with your experience, knowledge and commitment.
Our HR is following the rest of the company in all the dynamic changes, and we expect you to be the initiator of some of them.
What you'll do
Attract strong pipeline of highly qualified professionals for current and future staffing needs
Creatively source for open roles and pipelining efforts, using multiple channels to recruit candidates
Coordinate and lead the recruitment process through job portals, social networks and the Span web
Development and proposing creative strategies for recruiting candidates in cooperation with HR business partners
Preparation and publication of advertisements and promotion of positions through social networks
Direct sourcing of potential candidates
Daily communication with potential candidates and domestic and international agencies
Monitoring the labor market and the development of positions in the IT sector
Monitoring, reporting and metrics of all segments of the recruitment process
Advising HR business partners and managers on recruitment techniques, tools and models
Collaborate with our Internal Communications department on employer branding initiatives and strategies
Participation in other HR processes and projects and active cooperation with all team members
What you'll need
Master or Bachelor's degree (preferably in social sciences, Human Resources, Business Administration or a related field)
Active knowledge of English in speech and writing
3+ years of work experience in recruitment and talent acquisition (preferably within the IT or telecom industry)
Experience of recruiting international candidates is an additional advantage
Excellent knowledge of recruitment tools
Familiar with digital marketing, employer branding and social networks usage
Proficiency in working with MS Office package
Excellent communication, presentation and social skills
High level of organization and personal integrity
What we offer?
In Span, we have various tangible and intangible benefits such as competitive salary according to your experience, challenging projects, sense of purpose in what you do, regular feedback on your performance and personalized career development plan, knowledge sharing, sponsored health checks, subvention of Multisport card, social activities, team buildings and many more.
Make sure to apply for this job if responsibilities and preferable characteristics match your desires and aspirations!