Do you want to join a growing team of top professionals who invest time and effort into teaching, career growth, and cultivating employees into the next generation of IT experts? You've come to the right place. Span is a Croatian IT company with a global reach specializing in high-quality information systems design and management services, as well as tech support for customers and enterprises. We're constantly improving, advancing, and adopting new trends, new skills, and new expertise, giving our employees virtually endless opportunities for professional development.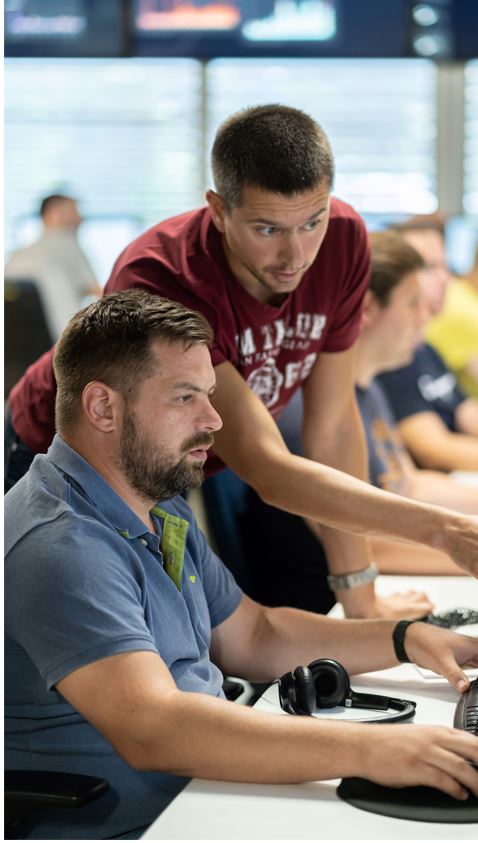 If you want to:
Build your career path in a rapidly changing technology environment
Work on projects and build IT systems worldwide
Use modern tools & technologies to deliver the best possible solution
Collaborate with top technical experts
We would like to meet you!
Main responsibilities:
Participation in assessments, planning, and designing various infrastructure solutions (on-premise and cloud) based on customer needs
Participation in projects of consolidation, migration, and/or improvement of various IT environments
On-premise and cloud-based implementations, installations, and configurations
The third level of support with IT systems supported by SPAN
Requirements and qualifications:
Passion for technology, willingness to learn, and determination in professional growth
Experience with Microsoft technologies design and implementation
Experience or knowledge of some of the listed technologies: Microsoft, virtualization technologies, VDI, backup, cloud technologies (Azure, GCP, AWS), Modern Workplace, O365, AD consolidations, tenant-to-tenant migrations, Teams, One Drive, etc.
Very good English (written and spoken)
Additional plus:
Possession of professional certificates
Experience in designing and implementing IT infrastructure solutions in on-premise data centers (physical server building, rack mount installation, network cabling...)
Experience in designing and implementing IT workloads in the cloud (IaaS, PaaS)
What we offer:
Mentoring
Professional certificates; In-house testing center where you can educate yourself for free and take exams in technologies relevant to your career path – also for free
Career opportunities in different areas (Cloud technologies, Modern Workplace, Collaboration technologies, Security,…)
Working with huge international enterprises on challenging projects
Outstanding support and synergy of the entire organization
Other perks and benefits like a MultiSport card, free health checks, various bonuses, a company phone with a prepaid monthly budget for business and personal use, a minimum of 25 vacation days with extra days off for various life occasions, and events, benefits for children of employees, etc.