Span is one of the leading Croatian IT companies. For more than 25 years we have been dedicated to software development, service and system integration. We are proud of the friendly and productive work atmosphere that you will become a part of. We believe in providing each individual with their personal freedom but expect high personal responsibility as well. Span will give you the opportunity to work on challenging international projects and to cooperate with top technical experts. You will be able to continuously work on your personal and professional development.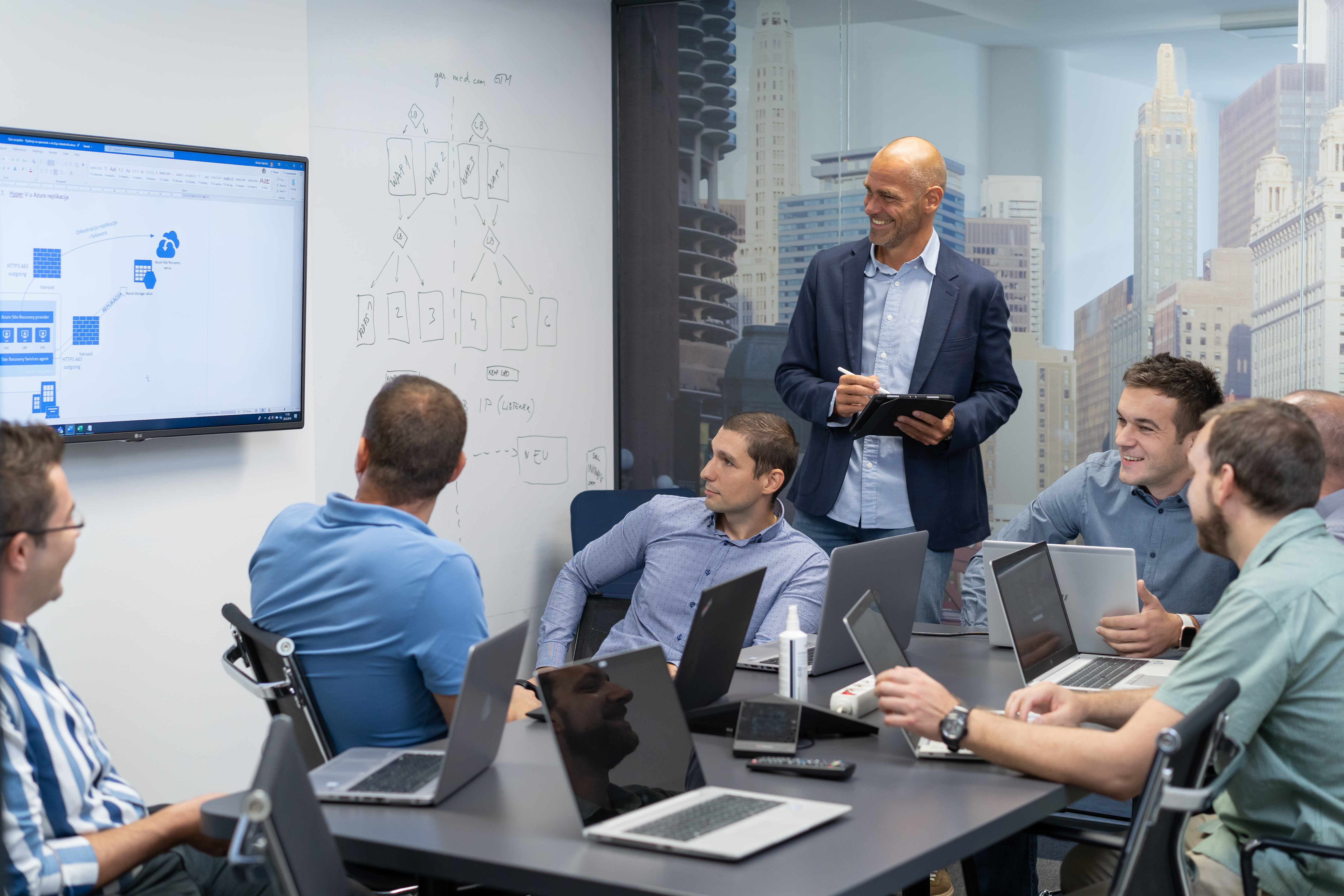 We are looking for new team members seeking to play a leading role in architecting and engineering cutting-edge solutions in a new and challenging world of the Modern Workplace. As a member of this team, you will be expected to design and implement Modern Workplace solutions working on a team basis but also to contribute as an individual.
If you want to:
Join a team of top solution experts
Work on large-scale worldwide digital transformation and deployment projects
Learn and keep up with the latest productivity and collaboration technologies
Position yourself as a top expert in Modern Workplace solution architecture
You are the right candidate for a Modern Workplace Solution Architect role!
Main responsibilities:
Designing and implementing modern workplace solutions based on Microsoft 365 technologies including Exchange Online, SharePoint, Teams, Skype for Business, OneDrive for Business, Intune, Yammer, and others.
Presenting proposed solutions to the customers, implementing solutions, and taking responsibility for the quality of the final implementation
Actively participating in project execution and engaging key roles across multiple teams
Leading and mentoring your project team members as the subject matter expert for modern workplace adoption
Interacting and working with client infrastructure team members and other 3rd-party vendors
Following the latest Modern Workplace technologies and identifying project opportunities
Performing customers' desktop, communication, and collaboration environment assessment and providing a prioritized set of recommendations and next steps for their cloud journey
Requirements and qualifications:
Additional plus:
Experience with Microsoft 365 presales activities
Experience with Microsoft 365 Security and Compliance (Secure Score, Compliance center, MFA)
Experience with Microsoft 365 Information Protection (AIP, Cloud App Security)
Experience and knowledge of Microsoft 365 Threat Protection (ATA, Defender)
Experience with Microsoft Power Platform (Power Apps, Power Automate)
Excellent presentation skills
Holding one or multiple Microsoft 365 Certificates
Working within an innovative team of elite solution experts with outstanding support and synergy of the entire organization
The environment and culture that promotes personal and team development
Employee growth and professional development as a Modern Workplace solutions expert
Acquiring professional certificates
Working on designing and architecting large-scale Modern Workspace solutions