Who are we?
A global IT company providing support and IT services in more than 100 countries on 6 continents. We are focused on innovation, creativity and new technologies but people represent the most valuable resource we have. We can only be successful if our employees are committed and highly motivated and love their job. Therefore, we support them at every step in realizing their full potential and value their contribution to the overall success of the company.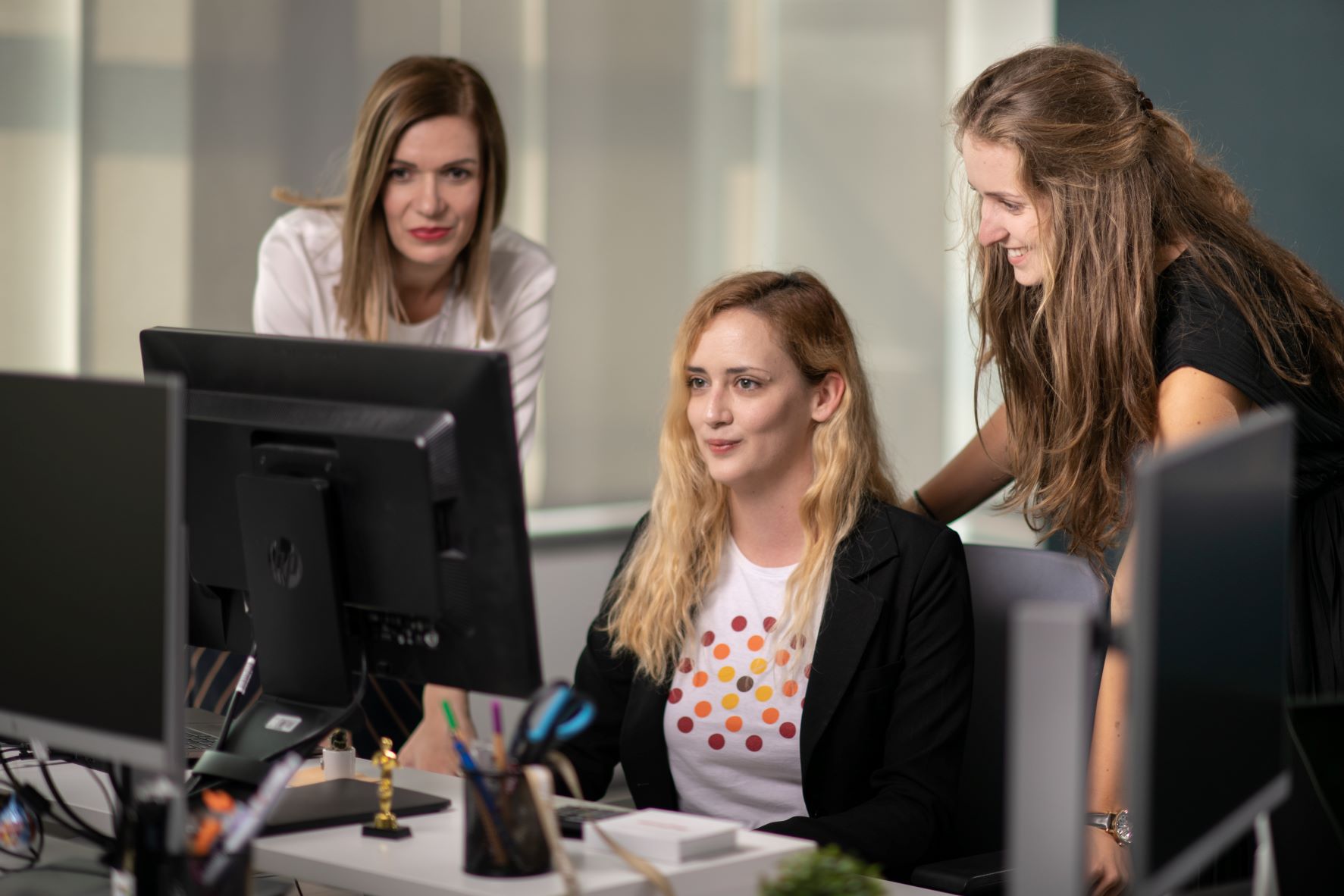 Who are we looking for?
At Span, we always go above and beyond for our users and partners. We are focused on ensuring all of our customers have the best experience with our solutions and services as well as providing premier IT support to enterprise customers around the globe. But only satisfied employees are those who make satisfied customers. Along with pandemic and hybrid work arrangements, new workplace dynamics trends emerged and we want to proactively use those trends to create best employee experience for our people.
And that is why we need you, Employee Experience Specialist, to support employee experience programs and events that range from team building, engagement, recognition, wellbeing, diversity & corporate social responsibility. This role supports a diverse set of events, projects and programs that enable Span to continue to grow, develop and foster a great company culture.
We are also looking for a person to fit into our HR team which currently has 9 girls. Each of us is different and primarily deals with a different part of the job. What we have in common is that we are always ready to listen, help and advise each other. Below you can find the tasks we would like you to take on and bring new energy to our team with your experience, knowledge and commitment.
If you are interested in being a vital part of helping shape Span's employee experience and moving the organization forward in a purposeful and innovative way, this is the role for you.
What you'll do
Champion our culture, company mission, vision and values to Span employees and potential candidates
Build hybrid workforce experiences that enhance our culture, build empathy and strong collaborative social connections between employees
Be attuned to the specific needs of Span's culture, identify root causes of engagement issues, and support HR Business Partners and Managers to address them
Support and manage different team or company wide initiatives and events; from planning to coordinating complete logistics (eg. Departmental team buildings, Onboarding events for new employees, Span Academy and Span Management Academy networking events, Company online pub quiz, Corporate volunteering, Fitness challenges etc.)
Collaborate with HR business partners and managers on identifying, documenting and adopting best practices for enhancing employee experience and engagement
Create internal and external communications about events and initiatives using various formats including videos, blogs and posts on social networks to support Employer branding content and strategy
What you'll need
Master or Bachelor's degree (preferably in social sciences, Human Resources, Business Administration or a related field)
Active knowledge of English in speech and writing
2+ years in project management, office management, team administration, event planning; ideally from a startup/tech environment
High energy, enthusiasm, and professionalism
Strong communication skills and ability to interact professionally and efficiently
Superior organizational skills and impeccable follow-through on tasks
Excellent problem-solving and critical thinking
Bonus points if
A high level of proficiency with Microsoft Office
Confidently presenting to large audiences virtually and in-person
Active user of social networks (LinkedIn, Instagram, Facebook) for sharing content and networking
What we offer?
In Span, we have various tangible and intangible benefits such as competitive salary according to your experience, challenging projects, sense of purpose in what you do, regular feedback on your performance and personalized career development plan, knowledge sharing, sponsored health checks, subvention of Multisport card, social activities, team buildings and many more.
Make sure to apply for this job if responsibilities and preferable characteristics match your desires and aspirations!