Znaš instalirati Windowse i aplikacije na susjedovo računalo, ali ti za to treba nekoliko sati i bezbroj klikova mišem? Izvrsno!
Naučit ćeš raditi s alatima koji će sve to napraviti sami dok t radiš naprednije stvari…mi bismo rekli, automagically…
Znaš instalirati aplikaciju na svome računalu?
Naučit ćeš instalirati je na tisuću računala odjednom uz pomoć vrhunskih alata.
Rješavaš probleme na korisničkom računalu?
Naučit ćeš rješavati ih a da korisnik toga uopće svjestan i ne samo to, on mirno spava, na drugom je kontinentu a ti si upravo riješio incident.
Dosta ti je čišćenja virusa i bloatware sa računala svojih prijatelja i krpanja starih kanti sa Windows XP? Postalo ti je dosadno raditi u malim okruženjima s dva-tri računala? Ne zanima te development, no želiš znati kako napisati cool skriptu koja će ti pojednostaviti život i automatizirati svakodnevne radnje?
Naučit ćeš upravljati računalima u enterprise okruženjima i brinuti da su konfigurirana ponajboljim praksama i standardima.
Želiš raditi s korisnicima diljem svijeta i kontinuirano razvijati svoja znanja vrhunskoj IT firmi
u kojoj su ljudi STVARNO najvažniji resurs
koja brine o razvoju, napredovanju i zadovoljstvu svojih zaposlenika
koja omogućuje rad s najnovijim tehnologijama, internacionalnim korisnicima i inovativnim rješenjima
koja potiče učenje, njeguje individualni pristup i nagrađuje izvrsnost
U tom slučaju, Span je logičan izbor!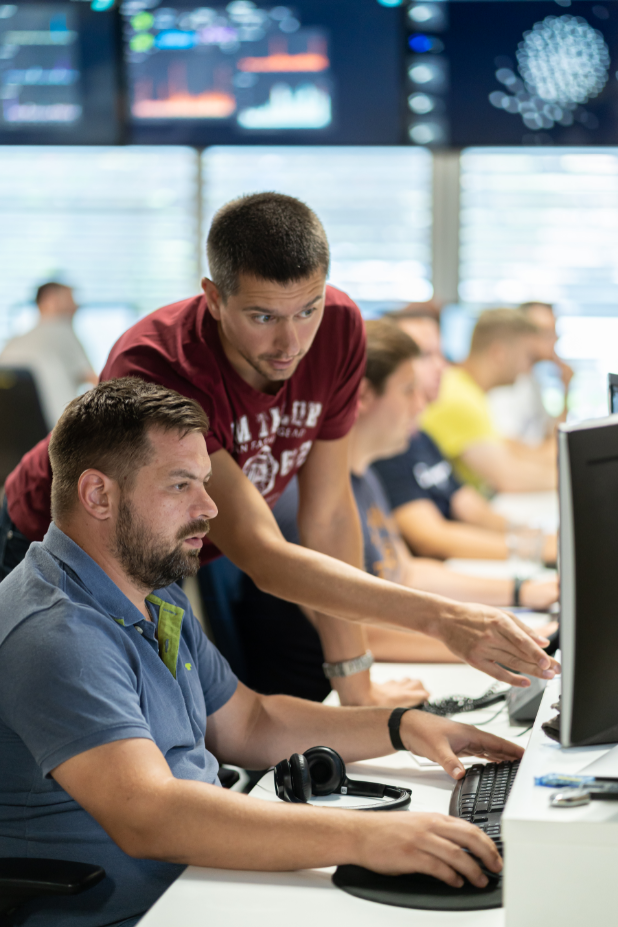 Mjesto rada: Zagreb, Rijeka, Osijek
Tvoja područje odgovornosti
Aktivno sudjelovanje u radu tima
Rješavanje zadataka koji se pojavljuju unutar incidenata
Sudjelovanje na projektima diljem svijeta (remote)
Konstantan profesionalni razvoj i usvajanje novih tehničkih znanja
Ažuriranje baze znanja o novim incidentima i rješenjima
Uvjeti
SSS/VŠS/VSS
Poznavanje Windows klijentskih operativnih sustava (instalacija i održavanje)
Poželjno posjedovanje Microsoft certifikata
Aktivno poznavanje engleskog jezika u govoru i pismu
Čeka te:
Tim vrhunskih stručnjaka i izvrsna podrška i sinergija cijele organizacije
Okolina i kultura koja potiče osobni i timski razvoj
Mogućnost za stručno usavršavanje i napredovanje
Edukacija i mogućnost polaganja certifikata
Rad na velikim i zahtjevnim internacionalnim projektima
Prijavi se i postani član Span Deployment tima!