As a result of business growth in the security field, we are looking for new members to join our Cyber Security Department!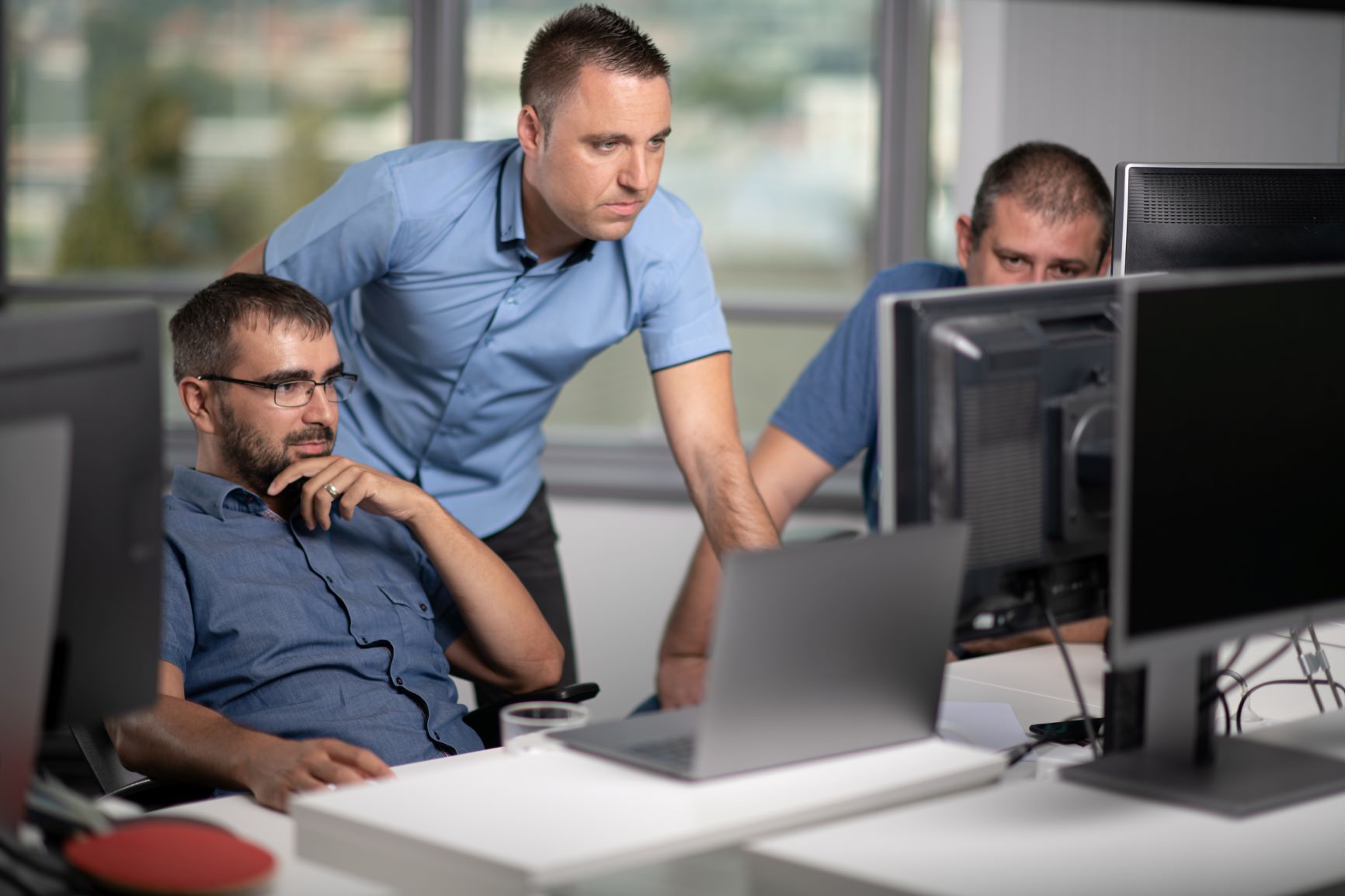 We are a team of Security Architects, Security Engineers, Security Analysts and Security Consultants covering a wide spectrum of technologies and security areas such as penetration testing, threat investigation, incident response, digital forensics, security solutions design, security tools and technologies implementation and consulting services. When allocating projects, we always consider previous experience, strengths and the professional development preferences each one of us has.
At the moment, we are looking for three different roles:
Security Analyst, Security Architect and Security Engineer
If you are a security enthusiast and you would like to:
Work with top experts on challenging projects
Learn about and work with the latest technologies and security tools
Work on security threats detection and prevention, protection of the largest and most complex systems in Croatia and around the world
Acquire professional certificates
We would like to meet you!
If you can see yourself in one of these three positions, don't hesitate to apply!
1. SECURITY ANALYST is responsible for tracking and analysis of cyber threats, proactive discovery of early signs of cyber attacks, in-depth analysis of security incidents as well as preventing the recurrence of security incidents, vulnerability assessment, analysis and mitigation.
2. SECURITY ARCHITECT is responsible for design and leading implementation of security systems, alignment of safety standards, policies and procedures with the overall business and technological strategy of the company.
3. SECURITY ENGINEER is responsible for implementing all types of security tools and solutions (IAM, Data protection, EPP/EDR, SIEM, SOAR, network protection, cloud security, e-mail protection, …).
As you can see, possibilities are countless. You don't have to have experience in the security field to be the right person.
What we do expect is:
Experience and understanding of IT infrastructure (networks, system administration, databases)
Very good knowledge of English (written and spoken)
High motivation to work in accordance with security principles and best practices
Understanding of IT processes and methodologies
Additional plus:
Some of the industry certificates from certificate bodies like GIAC, (ISC)2, ISACA, Offensive security, CompTIA, ECC, …
Basic experience in creating automated log correlations through Qradar, McAfee, AlienVault, Splunk and similar tools
Knowledge of hacking methods (Phishing, brute-force, lateral movement, credential stuffing )
Experience in Threat Hunting
Experience in working with network security solutions (NGFW, IDS / IPS, WAF, email security appliance, sandbox)
Experience with security technologies / solutions (SIEM, DLP, EPP/ EDR, PAM, UEBA, NTA/ NVA…).
Experience in analyzing network traffic recordings
Knowledge of Windows Server administration (AD, DNS, DHCP, PKI, NPS) and Linux OS
Basic experience with UNIX / Linux systems
Basic experience in scripting and programming languages such as PowerShell, Python and Bash
If you would like to talk to us and learn more about these positions and possibilities for your career in security, send us your application!