Do you want to join a growing team of top professionals who invest time and effort into teaching, career growth, and cultivating employees into the next generation of IT experts?
You've come to the right place.
Span is a Croatian IT company with a global reach specializing in high-quality information systems design and management services, as well as tech support for customers and enterprises. We're constantly improving, advancing, and adopting new trends, new skills, and new expertise, giving our employees virtually endless opportunities for professional development.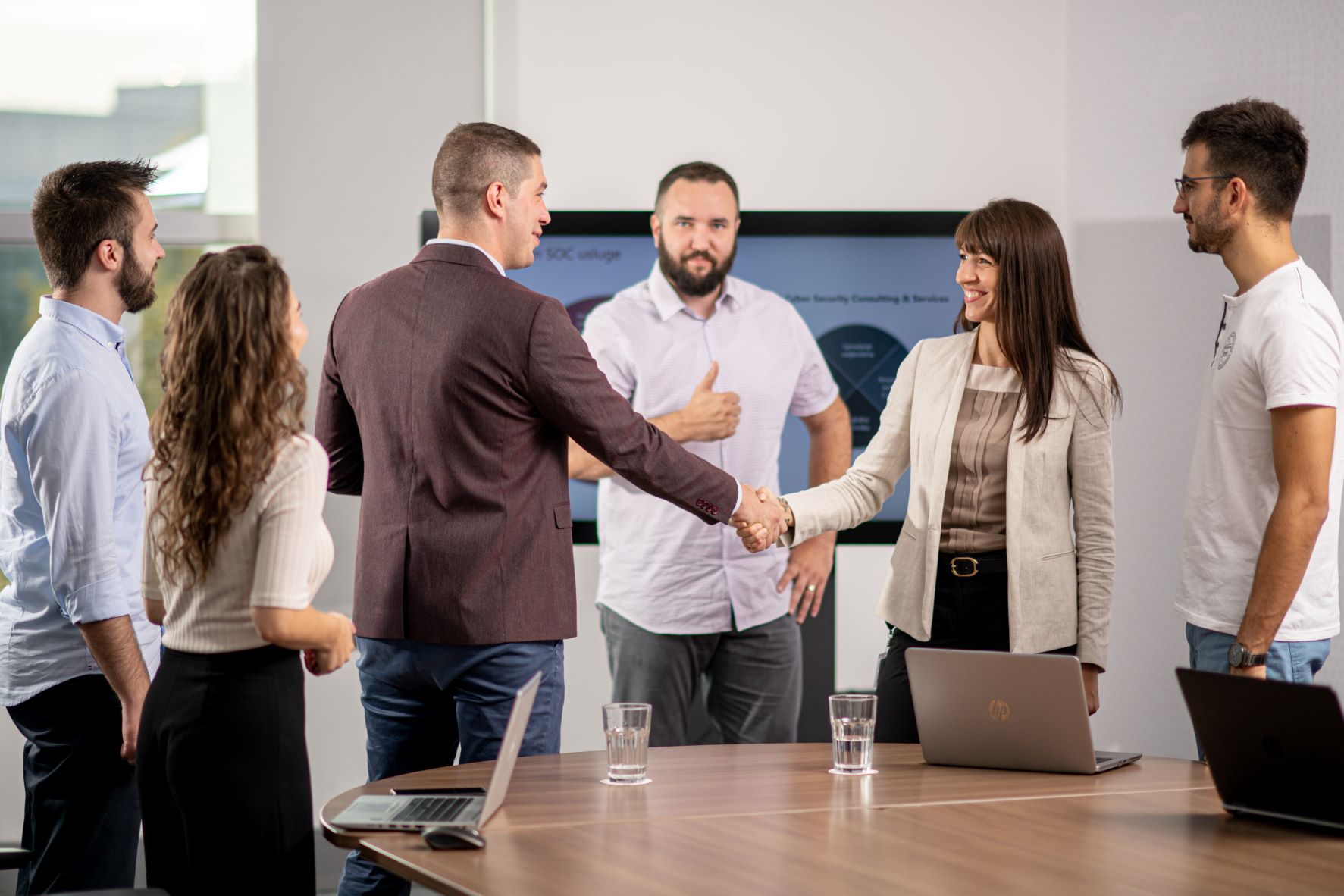 As we are growing intensively in all business parameters, both on the domestic and international markets, an immediate need for reinforcements has arisen!
Our Sales team is a key part of our success: as the main link between us and our users, both new and existing, they are crucial for identifying their needs and finding the best solutions for their business. In order to be an even better partner to our users, we are looking for a Cloud Sales Specialist.
As technology is moving forward, the only wise thing to do is to move along - to the Cloud! This position will be key to identify and proactively drive new cloud business opportunities.
What you'll do:
Identify & proactively drive new cloud business opportunities, including generate & managing leads to increase the sales pipeline
Actively drive demand generation and pipeline creation
Accountable for Cloud sales quota for your assigned Customer segmentation
Manage the account planning process and carry out strategic plans
Develop deep relationships with new and existing Customers to win new projects
Develop trusted advisor relationships with key Customer decision-makers and experts, propose new Cloud concepts and solutions that help solve Customer business challenges
Drive sales efforts through IT, technical, and security assessments
Work jointly with internal resources (solution architects, service delivery, product marketing, offer management)
Get your hands dirty when needed to deliver technology POCs
Be a subject matter expert in Cloud
We could be a perfect fit if you are:
approaching activities in a planned and organized manner, focused on essentials and working quickly and efficiently
showing a strong desire for constant career development and gaining experience
inclined to innovate, always trying out different approaches and looking for new, better and more efficient ways of working
appreciating and accepting differences, respecting other people and their opinions and ideas and readily giving them yourself
What we expect:
Understanding fundamentals of Cloud products and how they can be leveraged to solve business challenges
Familiarity with major cloud service provider platforms (Microsoft Azure, Amazon Web Services, Google Cloud Platform)
2+ years working with XaaS software and services
People person, passionate about achieving excellence in everything you do
Curious and proactive about analyzing Customer usage of Cloud services to understand existing patterns, identify trends, and drive Customer conversations
Willing to continuously develop and follow the industry trends
Proficient in English, spoken and written
Proficient in Microsoft Office Productivity Tools
Driver license
Skills that will bring you extra points:
One or more of these would be desirable:

Microsoft 365 Certified: Fundamentals
Microsoft Certified: Azure Fundamentals
Microsoft Certified: Power Platform Fundamentals
AWS Certified Cloud Practitioner
Google Cloud Digital Leader
Google Cloud Sales Certificate
What's in it for you:
Competitive salary according to your experience
Top-notch equipment and a business phone of your choice
Professional certificates- you can choose what is interesting for you and enrich your knowledge for free
Mentor - no matter how much experience you've got, we will provide you with an adequate mentor
Regular feedback on your performance and personalized career development plan
Possibility to earn different types of bonuses
Onboarding package- we got you covered
Subvention of Multisport card- not only brain workout is important
Minimum of 25 vacation days
Complete health checks- adjusted for men and women
Free psychological counseling- we care about your wellbeing
Lunch and transportation compensations
Benefits for children of employees